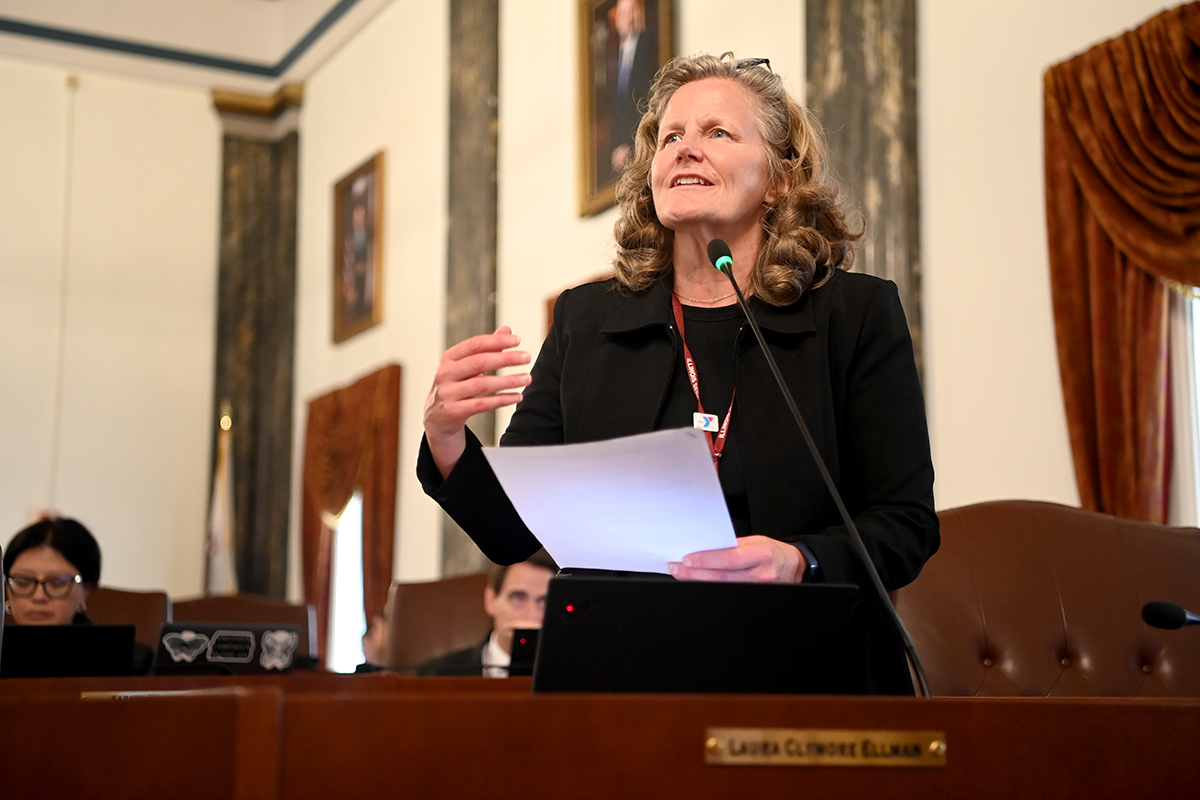 SPRINGFIELD – Additional Illinois hospitals can provide stroke care, thanks to a new law carried by State Senator Laura Ellman.
"Every second counts, so quick access to care can mean all the difference when treating a stroke," said Ellman (D-Naperville). "Expanding the list of hospitals allowed to provide stroke care is a proactive and life-saving measure that will improve the level of care for patients experiencing a stroke."
According to the CDC, a stroke occurs when the blood supply to an area of the brain is blocked or when a brain blood vessel bursts. Strokes are a leading cause of death and a major cause of serious long-term disability. Patients who arrive at the emergency room within three hours of their first symptoms show better outcomes three months after a stroke than those who delayed care.
Ellman's new law adds Primary Stroke Centers, Thrombectomy Capable Stroke Centers and Thrombectomy Ready Stroke Centers to the list of hospitals that can provide stroke care in Illinois. The law also sets guidelines for establishing and maintaining specific facility designations, suspending and restoring designations, and sets an annual fee.
"Educating Illinoisans on the signs of a stoke is great, but we must also ensure adequate health care facilities are within reach to decrease the chances of long-term complications," said Ellman. "Some counties in Illinois only have one hospital equipped with the basic resources to treat patients suffering from stroke. This law not only expands stroke care, but also ensures health care facilities that treat strokes are properly maintaining their facility to continue to serve the community."
For more information on heart health please visit the American Heart Association website.
House Bill 2238 was signed into law Friday and takes effect Jan. 1, 2024.